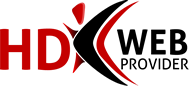 cPanel to DirectAdmin
Saturday, 23rd November, 2019
01:32am
We want to thank you for being a valued member of the HD family. We would not be able to provide the services that we do without your support.
 I am writing this email to you today to bring your attention to a few changes that have happened in the web hosting industry as well as to disclose to you the path and future. As many of you may be aware, on June 27th, 2019 cPanel announced a massive shift in how license prices were calculated and how cPanel licenses were sold swapping to an 'account based license'. During this process, cPanel also initiated a provision in our contract that allowed them to invalidate the previous pricing agreement which was negotiated to lock in prices until September 2023. It would be an understatement to say this change has created quite a shock across the web hosting community in general. 
Since this announcement we have worked tirelessly with cPanel in an attempt to either reverse or mitigate the impact on our customers as much as possible. Sadly, cPanel, now owned by a venture capital investment firm, has made few changes and little concessions when it comes to the pricing of their product.
Due to these changes, HD will experience close to a three hundred percent increase in license fees associated with cPanel. Due to the way licenses are now being provisioned, this also means some individual licenses could experience an increase of 600 percent or more. Quite frankly, we does not agree with the drastic pricing increase initiated by cPanel and has chosen to absorb the majority of the change for all existing customers. While we would like to tell you that your prices will not change at all, sadly we cannot do so. 
We also want to make everyone aware that we have current, and future options to help you avoid these additional charges. We have always supported DirectAdmin as a managed alternative to cPanel. We are now offering free of charge migrations to any customer who wishes to take advantage of swapping to DirectAdmin. Due to the the expected demand for migrations to be so large, we will waive the cPanel price increase for anyone who wishes to migrate to the DirectAdmin control panel as long as your migration is completed prior to January 2020. In preparation for this we have been expanding our public knowledge base to provide more in depth information about DirectAdmin. 
One great thing to note about DirectAdmin is it fully supports some of the great software products that you're already familiar with using on cPanel. It has full Softaculous integration as well as LiteSpeed and CloudLinux integrations!
 What happens if you want to keep cPanel and keep your price the same? Well, believe it or not, we are exploring options for you as well. Based on the feedback we receive from this email we may release a high-end semi-dedicated platform. This platform would be based on some new technology we are implementing at the end of this year and would be defined as a semi-dedicated hosting platform at a price point similar to our current Managed VPS lineup. We can also offer enhanced features to you on this platform such as LiteSpeed, CloudLinux, Immunify360, Jetbackup and more for a substantial discount over Cloud server pricing as well.
Thank you for all of your time. We are always welcome to hear any feedback from you as well regarding these changes. While we may not be able to respond directly to everyone, we welcome you to email billing@hdwebprovider.com and we will review over each and every response.
Sincerely,
HD Management
« Back
Powered by WHMCompleteSolution