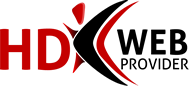 cPanel and Network upgrade
Wednesday, 10th November, 2021
21:26pm
Our Datacenter Technicians will be performing a Major network Migration on all shared hosting servers on Saturday, November 6th, 2021 till Friday November 12th 2022. This maintenance will not effect Cloud Dedicated Customers. 
This scheduled major upgrade includes to switch to SSD Drives for faster data transfer, Cloud Linux to better secure your websites, PHP 8 for faster processing, New IP's and our most requested feature: interworx will be changed back to the Industry standard cPanel as many requested. 
As part of this maintenance, there will be intermittent outages on websites and email traffic due to propagation. It is also possible that some settings will need to be updated from your end as well. 
Should you have any questions or issues during this upgrade, please open a ticket with the 24/7 support center.

WHAT YOU NEED TO DO ON YOUR END
Enable Email SSL: After the upgrade is complete the servers will only accept secured email connections that are protected using TLS (the new name for SSL). All modern email clients and devices (phones, and tablets etc) support this and it is likely already configured by default. Usually it is simply a case of ticking a box in your email software to enable SSL/TLS. Check incoming (POP3/IMAP) and outgoing (SMTP) email server names: If you are NOT already connecting using SSL, you can use our hostname. Unless this is done, email software will most likely complain about an SSL certificate mismatch, or may refuse to connect at all.
You can make the above changes today – there's no need to wait until the network is upgraded. 
That's it! We will look after everything else !
Best regards,
Travis Franklin
Datacenter Operations Manager
« Back
Powered by WHMCompleteSolution