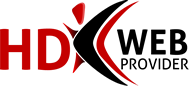 SSL Certificates
SSL cPanel certificates with up to 256-bit encryption for $50 a year and include installation.
Stable, single root install 128 / 256 bit SSL certificates ideal for sites conducting low volume / low value levels of ecommerce.

Enhance your customer's confidence with the prestige of the Internationally recognized GeoTrust brand name
Highly Credible Online Security For Professional Level Websites That's Fast, Reliable and Cost-Effective
If your website has high transaction volumes.
RapidSSL.com can provide highly trusted professional level and enterprise class certificates from GeoTrust - a highly respected and established WebTrust compliant security organization.

PCI Complaince Certificate
If you need to validate your compliance with the Payment Card Industry (PCI) data security standard (or are looking for an easier way to do it than last time), we've got a great new offer for you.
Our partnership with McAfee allows us to bring security services offerings to the WHMCS community at massively discounted & preferential rates. These services include the McAfee SECURE trustmark solution and the McAfee PCI Compliance Certification service for your business.

Powered by WHMCompleteSolution