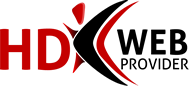 Goodbye Fantastico, Hello Softaculous!
Monday, 21st July, 2014
02:46am
For many years we have used Fantastico in our control panel which clients can use to install and update popular third party applications. Unfortunately in recent years the Fantastico makers have become slow at updating the third party scripts and the software has fallen behind in the market.

After a testing period and gathering client feedback from our resellers and customers we have decided to remove Fantastico and replace it with a similar application called Softaculous.

Softaculous comes with many great features including:
* install and maintain 200 scripts (four times the number in Fantastico)
* test a demo of scripts before installing
* much faster release of updates
* view ratings of other users and submit your own
* automatically import installations previously done with Fantastico

After the change to Softaculous, any scripts previously installed via Fantastico will be imported to Softaculous where they can continue to be updated and maintained. The Fantastico link will be removed from cPanel's and be replaced with one marked Softaculous.

The work does not affect files or scripts in any user home directory.
« Back
Powered by WHMCompleteSolution