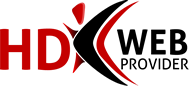 New IPv6 For Customers hosted on the Shared Section DATACENTER 2
Friday, 19th August, 2016
01:05am
Dear Valued Customer,
Due to the consolidation and upgrades for the new IP protocols, we are required to renumbering our IP address to IPv6 ranges for better control and abuse handling. This is required for the new IPv6 protocol worldwide. This only applies for our Shared Hosting customers.
To ease the transition, we are providing your new Shared IP address now, and this IP address is fully functional and available for your use immediately.

New IP for this section:
DATACENTER 9

old: ns208.hdwebprovider.com - ns209.hdwebprovider.com

NEW
hd300.hdwebprovider.com - 209.188.88.62
hd301.hdwebprovider.com - 209.188.88.63



Second Section:
DATACENTER 6

old: hd436.hdwebprovider.com - hd437.hdwebprovider.com

NEW:
hd600.hdwebprovider.com - 209.188.87.242
hd601.hdwebprovider.com - 209.188.87.243

If you are using private NS, please change your Private NS to the above NS.
Once the renumbering is done, we are going to migrate All accounts to the new IP's and Network with RAID10 storage, enterprise SSDs, faster CPUs and 10Gbps networking to improve your overall performance. [PHP Upgrade]

It's strongly advised not to update your website content today, in order to speed to up migration process.
If you are unable to access your website, please open a ticket to request your new shared nameservers.
We are going to remove the old IP(s) on Friday 25th 2016. We apologize that we would not be able to provide a further extension for this action, however if you find yourself unable to complete this, please get in touch with us and we will be happy to update your DNS for you.
Should you have any questions/comments regarding this new IPv6 renumbering, please open a support ticket in your client area and we will be happy to discuss further.
« Back
Powered by WHMCompleteSolution