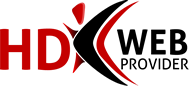 Announcements
Dear valued customer, HD Web Provider is celebrating the new expansion in our Worldclass Datacenter with 1600 more racks. All reseller accounts have been upgraded with Free Extra Space & Bandwidth. http://www.hdwebprovider.com/resellers.phpCurrent reseller can always upgrade from their current package. Our dedicated support staff will more ...
Continue reading
Expand your own successful online business!Join the most successful online business today! Enjoy making profit on every domain sale you make from your free customized website. All plans are ready to go the instant you sign up. Our Resellers Sales Department provides the very best combination of pricing, products and support available to help you ...
Continue reading
SSL Certificates/Site seals are an effective way to make sure your customers know your site has the stamp of approval from a leading global Certificate Authority. To grow your business, you need more than a Web site, you need a safer online experience. Secure your web site with both industry-standard 128-bit encryption and high grade ...
Continue reading
Powered by WHMCompleteSolution